Welcome to the Brazilian Aerospace Industry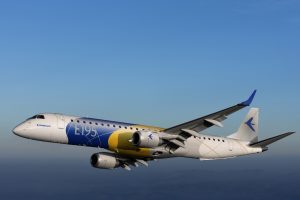 The Brazilian Aerospace Industry has a traditional role at both national and international levels. Given the advanced technologies associated with the sector, high investments have provided a favorable environment that encourages new partnerships in the country.
According to recent studies held by Apex-Brasil, the Brazilian Aerospace Industry presents five subsectors with potential and competitiveness to receive foreign direct investments:
Machines and equipments
Eletronic Systems and components
Engine Systems and components
MRO
R&D
Why invest in the Brazilian aerospace market?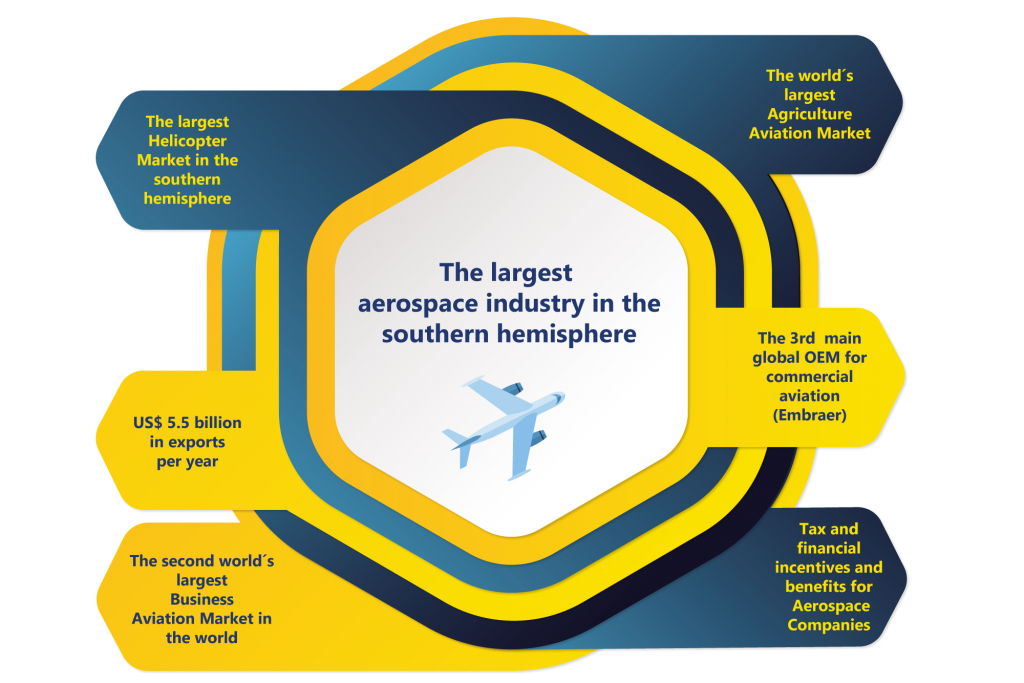 About the project
The expansion and strengthening of the Brazilian Aerospace Industry and presence of global players are strategic factors to increase the international competitiveness of the Brazilian aerospace sector.
To facilitate interaction and business between Brazilian and foreign companies, a portfolio of companies / investment opportunities in the Brazilian market will be created, with focus on establishing partnerships such as JV, M&A and tech partnerships.
Investment Promotion
Select companies and build a portfolio of investments opportunities in Brazil.
Actions to attract foreign investments and business to the Brazilian Aerospace Industry.
Brazil – Sweden Innovation Week, A&DSS, Aeromart Toulouse and Brazilian Space Forum.
INVEST IN AEROSPACE BRAZIL
This event will be held in April/2021 in Brazil with networking, matchmaking and business opportunities for investors.
The Foreign Companies Must 
Intend to estabilish a partnership or invest in the brazilian aerospace industry
Availability to come to Brazil in april 2021 for the investment forum subsided by APEX-Brasil
Take part on the project by signing the commitment term
Investment the project expect to promote 
JOINT VENTURES
MERGE OR ACQUISITIONS
TECHNOLOGICAL PARTNERSHIPS

GREENFIELD
EXPANSION
RESEARCH AND DEVELOPMENT CENTERS